The days of "easy water" are over. Water supply has become a challenging resource to develop and manage. All types of issues surround its development - from competing interests to pollutants (natural and manmade) to physical limitations or geopolitical constraints.
We at Terran have been assisting our clients for over thirty years navigating the various problems that involve the design and implementation of Public Water System (PWS) resources. Whether large municipal entities (Community Water Systems) or small-town operations (Transient Non-Community Water Systems), Terran has successfully assisted our clients in all phases of developing and managing drinking water for their community populations.
| | |
| --- | --- |
| Site investigation for new PWS production well site. | Constant rate test for new PWS well. |
| Well construction for a new county PWS well designed by Terran. | The final phases of construction for a new county PWS well. |
Examples of the water resource services offered by Terran Corporation are outlined below.

Well & Wellfield Design
Production Estimates & Prospect Studies

Well screen & casing design

Wellfield siting/layout design

Turnkey appurtenance and infrastructure design (pumps, raw water lines & electrical service)

Well refurbishment (modernization) and/or abandonment

Regulatory Management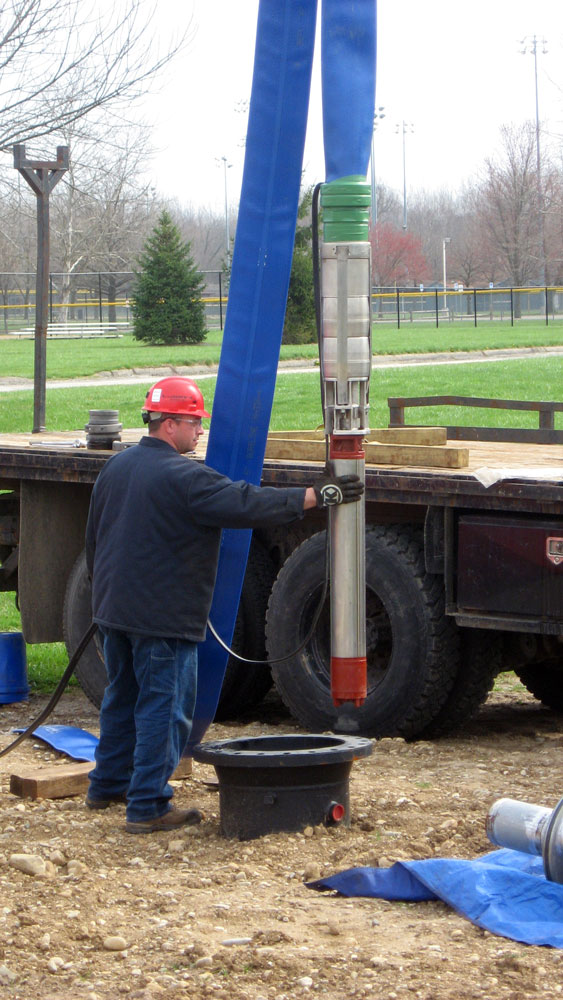 Site selection & acceptance

Permits and plans

Floodplain siting management

Contaminate abatement

Source water plans

Aquifer Characterization
Hydrogeologic Investigations

Source water studies

Sustainability assessments

Withdrawal Impact studies

Water quality assessments

Thermometry studies

Sentient monitoring (level and quality)

Aquifer testing (step test and constant rate tests)

Groundwater monitoring

Specialty Services
Golf Course Water Resource Development

Computer Modeling (advective and fate & transport)

Expert Witness Services

Construction Management Services
Bid Documentation/Specification Development

Construction plans (soil/frac-out/storm water, etc.)

Field Inspection Services

"As built" documentation